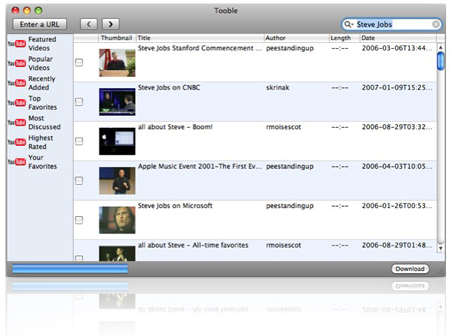 [Mac Only] Tooble is a free Mac application that allows you to quickly download any videos fromYouTube and play them in your iPod and iPhone. This application communicates with YouTubedirectly. By entering the URL of YouTube video, Tooble will automatically download the video, converts it and import inside your iTunes for synchronizations.
Any Luck For Windows Users?
Tooble for Windows is currently in development, you can participate in testing for Windows by submitting your email here.